Expert Tips to Up Your Ecom Traffic Game—Part 2 of 3: Instagram Marketing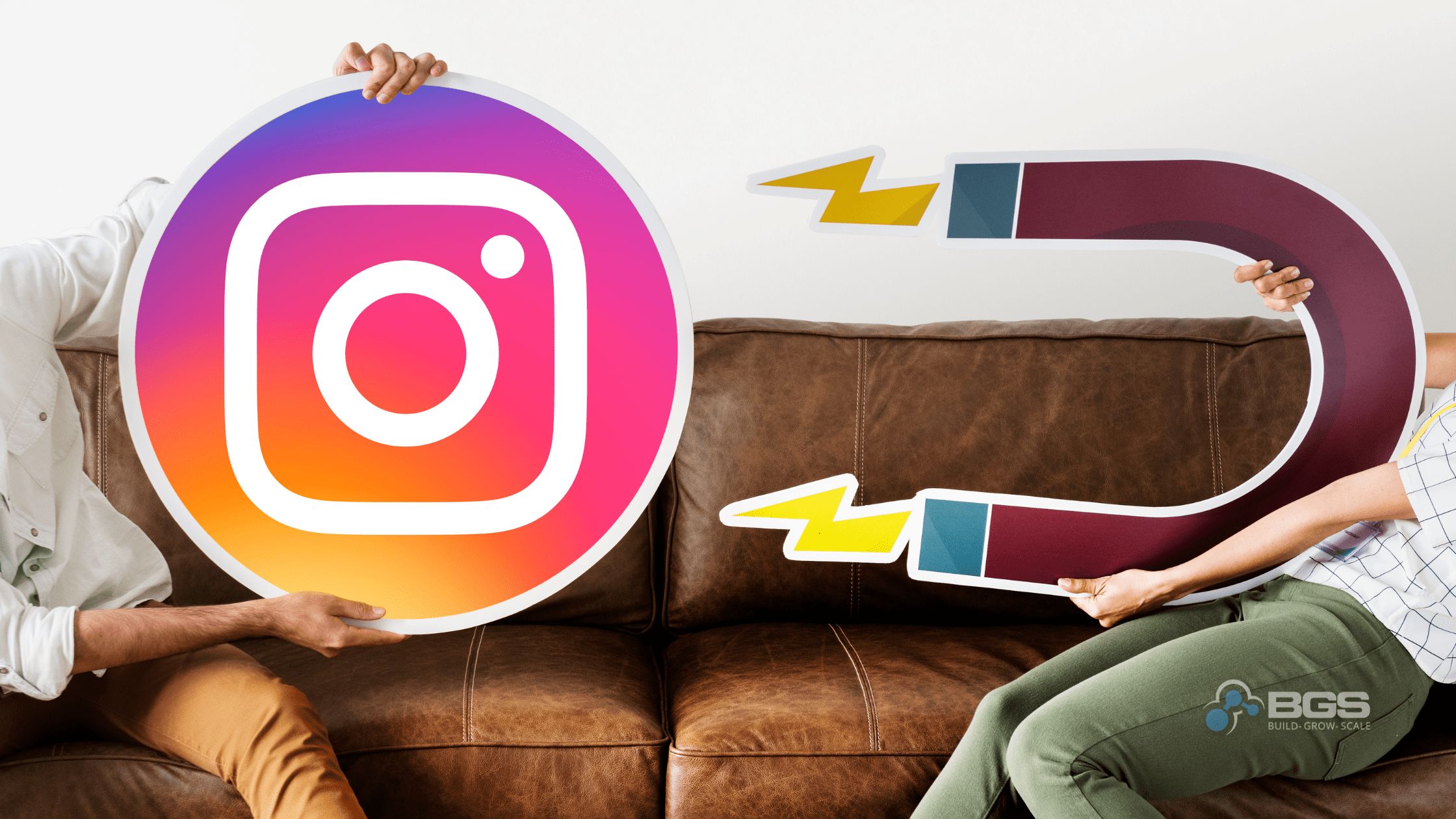 James Backenstose | Aug 16, 2022
Reading Time:
4
minutes
If you're an ecommerce business owner, you know that driving traffic to your site is essential for success. And while we at Build Grow Scale preach the vital importance of optimization (because your store cannot succeed without it) … It won't matter how perfectly your store is optimized if it's not getting any visitors. Enter Instagram marketing.
Instagram has a huge user base, and it's an invaluable avenue for promoting your products and driving traffic to your site. Keep reading to find out how to leverage this platform to your business's benefit!
Instagram Marketing Traffic
Since the birth of the "influencer era," we've all found ourselves browsing Instagram more and more on a daily basis. It's clearly been the new age social media outlet. And it's only picking up speed!
As of 2022, the number of active Instagram users reached 1.3 billion worldwide. And each of these users spends an average of 53 minutes per day browsing on the platform!
Here are some fundamental productivity hacks to make your Instagram social media marketing more effective and efficient:
Batch vs. executing tasks sporadically: Do as much of a task as you can in one sitting instead of doing a little here, a little there … you get the idea. The batching approach improves your productivity by eliminating transition time and keeping you focused on the task at hand.
Create great content for your followers: High quality content is the key to engaging with your target audience on Instagram. Give the people what they want by making sure yours is always on point!
Schedule a month's worth of content: Why waste time logging into your Instagram account every few hours when you can preschedule your content ahead of time? Media marketing tools like Hootsuite, Sprout Social, Later, etc. ensure that you remember to fill your Instagram profile with high-quality and relevant updates at regular intervals to keep your target audience hooked.
Designate time to engage with followers: Posting appealing content isn't enough. It's a social platform, and user-generated content is important. That means you need to respond to your followers' comments.
But don't fall into the trap of keeping tabs on your Instagram account every few minutes or waiting for new notifications to pop up. Your business won't have tangible results to show for too many random check-ins. Instead, I recommend that you build a system to respond to your audience's user-generated content and comments every day but within a strict time limit.
On the other hand, if your ecommerce store receives a huge volume of sales…then consider integrating customer service with your social media marketing to please your target audience. And designate a couple of dedicated staff members for handling the support requests on the social channel.
Here are a few Instagram posts that have performed well and been very lucrative for clients of ours.
You don't have to have a huge budget to generate sales with Instagram. And its audience likes to shop. So, if you're an ecommerce website owner, I encourage you to implement the above four tactics right away. Don't forget to track your performance. In about 30 days, you should have data on the sales that you've generated.
Well, there you have it. Those are the fundamentals of getting sales or relatively cheap traffic from Instagram to your site without too much hassle. Having said that, though, this will, without question, directly affect the conversion rate of your store.
That's because, for one, users on Instagram are not typically "buyers." They are more or less browsing around and if they see something that catches their eye, they will "swipe up." And this is where you strictly worry about customer acquisition.
It's cheap traffic, and although it most likely will not yield a big increase in sales, it does create engagement with your site and brand as well as helps you acquire email addresses and, if you are smart, their mobile number. This is where we go next, to the effects and the power of SMS marketing and cart abandonment!
Wrap-Up
Focusing on finding ways to bring more visitors to your ecom store is absolutely imperative to your business's success. Because without traffic, your store might as well not exist. Generic and cold traffic will only get you so far (not very), and that will be clear when you look at your conversion rate data. That's why I strongly suggest that you implement what we talked about today regarding Instagram marketing. 
Stay tuned for Part 3 of this article series where we cover (drumroll) … SMS marketing!
About the author
James Backenstose
Introducing the one-of-a-kind, James, more familiarly hailed as the world's unique JimmyApp! Since his embarkation on the journey with Build Grow Scale (BGS) back in November 2017, he's proven to be the company's stalwart, seasoned Revenue Optimization expert—the one with the longest standing tenure. He skillfully helms BGS's largest revenue-generating store, with a dynamic blend of professionalism, acumen, and innovation. • No problem is too complex for James. Whether it's a trivial hiccup or a formidable conundrum, he's your go-to solution virtuoso. His uncanny ability to troubleshoot issues is something to behold, solving them personally 90% of the time. And in those rare instances when the solution eludes his reach, rest assured, he's got a Rolodex of contacts who can step in and get the job done. • But don't let his professionalism deceive you. Behind the knowledgeable facade, there's a jester who never misses an opportunity to infuse the workday with playful antics and quick-witted humor. He has an inherent talent to keep the team motivated while having a laugh, an integral part of his personality that has become a cherished staple at BGS. Alongside this, his day-to-day supportiveness is invaluable, always lending a hand or offering a word of encouragement when needed. • In summary, James, our in-house JimmyApp, is a harmonious blend of wit, fun, professionalism, and remarkable problem-solving prowess. His undeniable presence is felt each day at BGS, making the business world a little less serious and a lot more successful!